Use VideoWhisper WordPress Video Presentation plugin to setup a website where tutors can run paid live video seminars, presentations, conferences, eLearning rooms.
Moderators setup their rooms, prices and see subscribed clients:

Students can buy access to presentation rooms: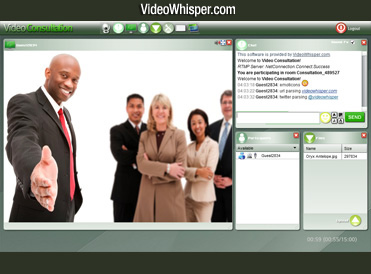 Moderators control what participant is displayed on main screen (speaker) and can also add an additional participant (inquirer) to ask questions or assist.
Participants can change their public status (i.e. request to speak), upload and download room files, text and video chat depending on setup permissions.
How to setup: