VideoWhisper Video Conference is a modern multiple way video chat and real time file sharing tool. It can be used stand alone or integrated to existing sites.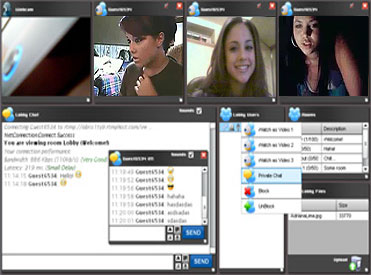 Using latest AS3 technology it provides better speed and stability compared to similar older software. Data (rooms, settings) and user interface (skins, icons, sounds) is loaded from external files that can be edited or replaced allowing webmasters and developers to easily customize the user experience.
This software is great for meetings, trainings, conferences, live events, recruiting, consultations, coaching and of course casual community chat.